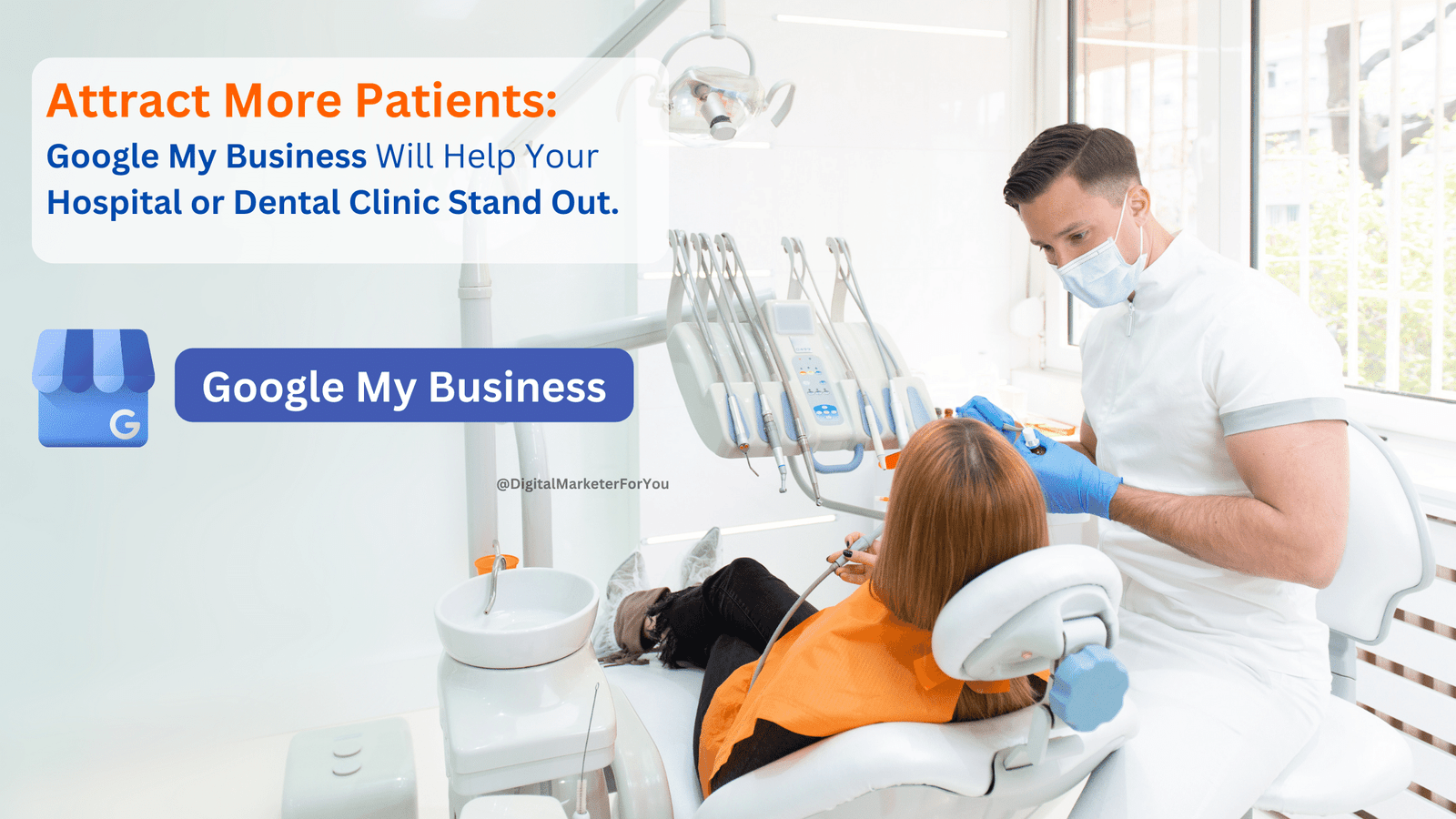 Introduction:
As a healthcare professional or a healthcare practice owner, you may be wondering how to grow your practice and reach more patients in today's digital age.
With the vast majority of people turning to the internet to find healthcare services, it's important to establish a strong online presence.
One of the most effective ways to do so is by creating a Google My Business (GMB) profile.
Google My Business (GMB) is a free tool that allows you to manage your online presence across Google, including search and maps.
It's a great way to ensure that your practice appears in local search results, making it easier for potential patients to find you.
Here are some of the benefits of having a Google My Business profile for your healthcare practice so that you can attract more patients with Google My Business
Increased visibility
With a Google My Business profile, your practice will appear in the local search results when someone searches for a healthcare provider in your area.
This means that potential patients who may not have heard of your practice before will be able to find you more easily.
Accurate information
Having a Google My Business profile ensures that your practice information, such as your address, phone number, and hours of operation, are accurate and up-to-date.
This can help reduce the number of missed appointments and phone calls, as patients will have easy access to your correct contact information.
Reviews and ratings
Google My Business allows patients to leave reviews and ratings of your practice, which can help build trust and credibility with potential patients.
Positive reviews can also help boost your search engine rankings, making it easier for new patients to find you.
Increased engagement
With a Google My Business profile, you can engage with patients through messages, posts, and photos.
This can help you build relationships with patients and provide them with useful information about your practice.
Analytics
Google My Business provides analytics that can help you understand how patients are finding and interacting with your practice online.
This can help you make informed decisions about your online marketing strategy and make improvements to your practice.
Conclusion
Having a Google My Business profile is crucial for healthcare professionals and healthcare practice owners looking to grow their practice and reach more patients.
By creating a profile and optimizing it with accurate information and engaging content, you can increase your visibility and build trust with potential patients.
However, setting up and managing a GMB account can be time-consuming and overwhelming, especially if you have multiple locations. That's where our GMB service can help.
Our Google My Business (GMB) service is designed to help businesses like yours optimize their profiles, manage their online reputation, and engage with their customers effectively.
Our team of GMB experts has years of experience optimizing and managing GMB profiles for businesses of all sizes. We stay up-to-date on the latest best practices and trends in GMB, ensuring that your profile is always optimized for maximum visibility and engagement. Book free consultation call.
Also Join our Facebook group, 𝗠𝗲𝗱𝗠𝗮𝗿𝗸𝗲𝘁𝗶𝗻𝗴𝗧𝗶𝗽𝘀, for exclusive tips and resources on how to effectively market your practice in the digital age.
Connect with like-minded professionals, ask questions, and share your own experiences.
Don't miss out on this opportunity to take your marketing efforts to the next level.
Click here to join now!